VIOOH 2022 Digital Out of Home Predictions

As 2021 draws to a close, we at VIOOH wanted to share our digital out of home predictions for the year ahead. Although we do not have a time machine or a crystal ball, we do, however, have a team of digital out of home and programmatic experts.
So, we sat down with our company thought leaders and asked them to share their top predictions for 2022.
Here is what we're expecting at VIOOH:
DSPs will be spreading their global wings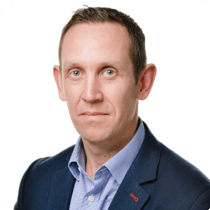 2022 will be yet another phenomenal growth year for programmatic out of home. Planners and buyers at the key agencies have identified that prOOH can be both a performance and brand-led channel, ensuring it has more presence on even more plans and campaigns into 2022. The channel will drive incremental ad spend from other channels facing challenges around data and cookies, offering a one to many, impactful and visible alternative. As our State of the Nation research showed us, brands too are clear on where in the purchase funnel programmatic outdoor can be utilised for a great customer, and brand experience. More DSPs will continue to improve their technology and discoverability, to give all parties even easier ways to trade.
We will see DSPs spreading their global wings, offering programmatic outdoor in even more geos as demand increases. Those omnichannel DSPs will be accelerating their push of outdoor as other channels lessen in interest and value, with the pure outdoor channel DSPs driving their technology stack to remain channel experts.
The lines of outdoor and programmatic outdoor will blur; programmatic will become the default way to trade outdoor inventory, growing the whole outdoor ecosystem with it via innovation and expertise.
 Gavin Wilson, Chief Revenue Officer
'Hockey stick' moment for prDOOH's evolution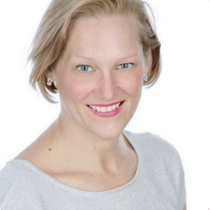 One outcome of the continuing reality of COVID is that advertisers are more open to programmatic DOOH, having tested and benefited from increased flexibility and efficiencies buying programmatically over the past 12-20 months.
We heard from several executives within our recent State of the Nation research that they are unlikely to return to traditional ways of buying DOOH, and PWC recently forecast that programmatically purchased DOOH would surpass non-programmatically purchased DOOH in Germany as soon as 2025.
Coupled with the availability of always-on deals providing lower barriers to entry for smaller advertising budgets (who may previously not considered DOOH), adoption of programmatic DOOH is likely to accelerate in 2022, and next year could well be a "hockey stick" moment in prDOOH's evolution.
Helen Miall, Chief Marketing Officer
Education to be a key player in the growth of prDOOH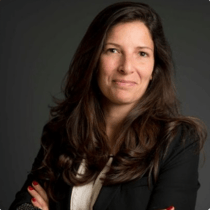 With nearly two thirds (62%)* of advertising and agency executives globally reporting that they have planned, bought, or placed digital OOH in the last 12 months, and with the majority of these having used OOH programmatically – the ad industry is really starting to see the accelerated adoption of programmatic buying as the preferred way to execute DOOH campaigns.
In the UK, the DOOH ad spend prediction for the end of this year was forecasted to rise by 43.7%** and I predict this figure will continue to increase next year, as more advertisers discover the many benefits of programmatic OOH. I further predict that this growth will be replicated globally, as we see an increased volume of global deals and more budgets being allocated to multi-country campaigns.
We're also seeing advertising and agency executives starting to invest more in programmatic OOH education and expertise. I believe this investment in education will be a key player in the continued growth of prOOH – the more knowledge that buyers gain will have a positive knock-on effect on the whole ecosystem.
Natalia Escribano, Chief Commercial Officer
More new advertisers to enter the market than ever before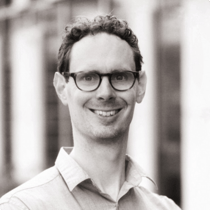 All the stars have aligned to make 2021 the best year yet for programmatic out of home.
In my opinion, this is due to programmatic technology now being in place with most media owners, DSPs and the buy-side being more knowledgeable about how to buy and make the most out of OOH and from the OOH data landscape beginning to mature.
Combining these strides in the digital OOH industry with the potential for next year to be the start of the 21st-century version of the roaring twenties, and the general mistrust of the value of social media and long-tail display advertising – 2022 is looking like another strong year for programmatic OOH.
Looking ahead to next year, I predict due to programmatic OOH being much easier to buy, we are going to see more new advertisers enter the market than ever before. And both small and medium-sized businesses will be making the most of the powerful local effect of digital OOH advertising.
Jon Block, Chief Product Officer
Sources:
* VIOOH, State of the Nation report, 2021
** AAWARC Expenditure report, 2021
by:
TastyAd