Industry Executives from Molson Coors Beverage Company, Project X and YESCO Outdoor Media Join Geopath Board of Directors

NEW YORK, NY (March 28, 2023) – Geopath, the not-for-profit organization that provides the industry-standard audience metrics for out-of-home (OOH) advertising, today announced the appointment of three new members to its Board of Directors at its annual Board of Directors meeting during the OAAA/Geopath OOH Media Conference on Monday, March 27.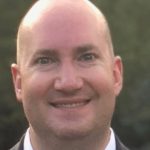 Joining the Board are Dan Langert, Director of North American Media and Licensed Merchandise at Molson Coors Beverage Company; Gina Stratford, VP of Sales & Marketing at YESCO Outdoor Media; and Justin Symons, Group Media Director at Project X. As members of the Geopath Board, they will support the organization's commitment to deliver trusted audience insights to the OOH industry through comprehensive cataloging, auditing, and audience measurement of all OOH media formats.
"From the release of our 2023 Annual Forecast and the resulting enhancements made to our insights around reach and frequency, this year has been off to a momentous start," said Dylan Mabin, President at Geopath. "As we continue our efforts to elevate the value of OOH and the industry at large, I am thrilled to have Dan, Gina and Justin join our Board and know that their contributions will be instrumental in driving growth in the industry."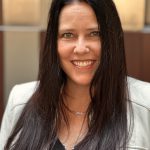 Throughout her tenure at YESCO, Stratford has also been actively involved in Geopath, having served on the Futures Council since its inception in 2019 as co-chair, as well as through her participation in the development of Geopath's strategic roadmap.
"Our industry's common goal is to increase the investment made in OOH, and I have long been a believer that Geopath's solid foundation of trusted audience insights is a critical component of how we do that," said Stratford. "I am honored to have the opportunity to support the organization in this new capacity on the Board and look forward to working together to bring more dollars to OOH."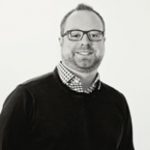 Symons brings 15 years of agency experience in the OOH industry and Langert has more than 20 years of corporate and agency experience across creative marketing and media.
Geopath would also like to thank outgoing members of the Board of Directors include Patrick O'Donnell, President at YESCO Outdoor Media and John Laramie, CEO at Project X. For a full list of the Geopath Board of Directors, visit: https://geopath.org/our-org/
About Geopath
Founded in 1933, Geopath is the industry standard that powers a smarter OOH marketplace through state-of-the-art audience location measurement, deep insights and innovative market research. The organization is headquartered in New York and governed by a tripartite board composed of advertisers, agencies and media companies spanning the entire United States.
Source: Geopath
by:
TastyAd